Early intervention matters.

We have all seen the devastating impact the bushfires are having on our country, and the numerous government responses covered by the media. Undoubtedly the economic impact of these events will have a significant and lasting effect on Australia for many years to come.

A recent article reported the Australian Small Business and Family Enterprise Ombudsman, Kate Carnell saying:

"One of the things we've learnt from our insolvency practices inquiry is that if you don't act early when you've got cashflow problems, your capacity to bail the ship out goes down really quickly."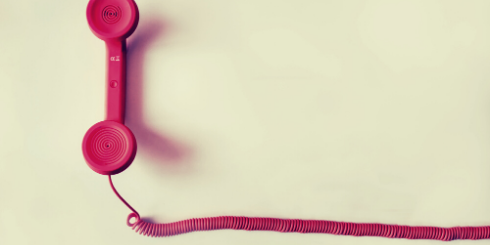 Those familiar with Worrells will recognise the early intervention message as one we have promoted strongly over the years for all business owners, regardless of size or market. Recognising problems and seeking advice early is the key to maximising the available alternatives in a distressed business to minimise the detrimental impact of insolvency and maximise the chances for survival.

I am quite often asked, particularly by local accountants who aren't able to see their clients regularly (sometimes just for end-of-year compliance work), how they can help their clients to act early. My response is always start with a conversation with the client. In a world dominated by emails and social media, the benefits to be gained by simply picking up the phone to have a conversation can be invaluable and can give valuable insight into a client's business that financial accounts and tax returns can't. While the questions themselves are not overly enlightening to us, they can uncover underlying problems. For example, advisors can ask:



How is the business going generally? Are you happy with it?


Any problems with the landlord lately?


How are things with employees? Any unexpected turnover?


Are you making sure you are paying yourself?


When was the last holiday?


How are things at home?



The answers to these questions won't result in a forensic report on the business's solvency—and it's not intended to. It's about getting a feel for how things are going, and depending on the answers: digging deeper. This dialogue and visiting the client to look at anything identified as a potential problem creates the dynamic for clients to respond early and adapt to changing business needs and stressors. Having a good relationship with the client obviously helps.

For those directly affected by the bushfires, knowing what resources are available to your clients is also important, not just financially but personally. All too often in the past the focus has been on the financial impact of natural disasters, and thankfully these days we're seeing a greater focus on the human impact of natural disasters with the loss of homes and business, livestock and income, and life itself. In addition to the financial assistance packages being announced, advisors contacting their clients also must be highly conscious of these non-financial impacts and ensuring they share the details of where they can get help.

Bushfire assistance for small and family business

Lifeline: Crisis support. Suicide Prevention