The weird and the wonderful.

When you think of insolvency work, what normally comes to mind are liquidations, voluntary administrations and bankruptcies which are an insolvency practitioner's bread and butter.

However, there are many other situations, where an insolvency practitioner can assist in achieving the best outcome for all stakeholders involved or resolving disputes. This is particularly true in situations where personal motivations for stakeholders outweigh commercial objectives.

Below is a summary of the lesser known appointments handled by Worrells.

Trustees for sale of property

Where co-owners of real property are in dispute, one or more of the co-owners may apply to the Court for appointment of trustees for sale. This will ensure that a sale is independent and is to the benefit of all parties. Orders, to a certain extent, may depend on situational circumstances such as:



The number of parties


Whether the property is occupied


State of repair of the property


Other items of value contained in the property


Mortgages, caveats and other encumbrances



Receiver of a partnership

Arises in circumstances of a partnership dispute, where the partners are unable to agree on the distribution and or proportional entitlement to receive the partnership assets, and/or where one or more partners is oppressed. Courts may appoint a Receiver to achieve equitable realisation and distribution of property.

A Receiver's powers are derived from court orders. It is unlikely that the Court and the parties to the proceedings will predict all of the circumstances and difficulties that will arise during the Receivership, and so it is common that we have to apply to the Court for further orders or to amend the orders in order to carry out the intent of the original Orders.

Provisional Liquidator and Court-Appointed Receiver

This is also mechanism used to resolve a dispute between shareholders/directors, of a company often around asset distribution, oppression, or buying out of a party.

Often the company at the centre of the dispute is a solvent one but due to the dispute there is an apprehension that the assets will be dissipated at the expense of, or to the determent of, one or more of the parties.

In these circumstances, the Courts can intervene with the appointment of a Provisional Liquidator and/or Receiver. This is an option which usually is only taken when a Court feels there is no better option and where it is not possible to maintain the status quo.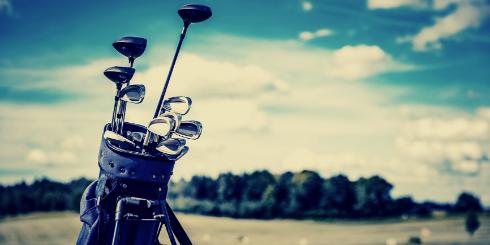 Charities and Registered Clubs

May employ a range legal structures from Incorporated Associations, Cooperatives, Indigenous Corporations, and Companies limited by guarantee (most common).

As charities and clubs grow, they can become complex and highly regulated businesses with little certainty as regarding income, funding and the regulatory environment. To adapt and remain financially viable, they need to professionalise and properly resource their finance function. It also means that their board needs to shift its governance focus away from solely the particular cause or community function, and find a balance with commercial/financial management considerations. These adjustments don't come easily for many charity boards, and it can have a disastrous effect on their financial sustainability leading to our appointment.

Incorporated Associations, Cooperatives and Indigenous Corporations

These are legal entities registered under state or federal laws including:



State and Territory laws applying to incorporated associations


State and Territory laws relating to cooperatives and the unifying Cooperatives National Law


The Corporations (Aboriginal and Torres Strait Islander) Act.



These organisations are usually community interest groups, registered clubs or charities are often governed by volunteer boards/committees. In cases of insolvency, they all adopt the provisions of the Corporations Act for the purpose of external administration or insolvency. Each has its own regulator which the external administrator must report to.

Deceased Estates 

A Bankruptcy Trustee may be appointed as Trustee of a deceased estate. This sometimes occurs if a bankrupt passes away during the term of bankruptcy, or it can be the court appointing a Trustee over a deceased estate. Interestingly, there is no requirement for the estate to be insolvent in order for a Trustee to be appointed and to have the estate managed in bankruptcy.

Regardless of the category or cause for the appointment, Worrells can be an independent third party (subject to rigorous statutory requirements) to help resolve disputes, reach commercial and fair outcomes, and enact legal process and realise estate assets and attend to creditor and beneficiary/payments.

For more information on these of any other solutions offered by Worrells, please contact your local partner.